Do You Need Voice Lessons?
Are you struggling to improve your singing voice on your own?
Have you felt stuck or frustrated with your lack of singing progress?
Would you like to improve the range, tone and power of your voice?
Would you like to become more confident in your singing ability?
Would you like to learn how to sing high notes without straining?
Do you want improve your ability to sing in key?
Would you like to become a better singer in a fun, supportive environment?
______________________________________________________________
Singing Lessons with the Right Voice Teacher Can Help You!
I understand your frustration. Trying to become a better singer on your own can be difficult and discouraging!
The bottom line is singing should be fun! Contemporary voice lessons that include guidance and support from an experienced voice teacher make improving your singing voice easier and also much more enjoyable.
I have helped people just like you to improve their singing voices and would love to help you too.
Regardless of your current skill level (Yes, even if you are a complete beginner and think you cannot hit a single note!) I can help you to learn the skills you need to put you on the path to becoming the singer that you want to be.
Read the comments on the right or check out the Testimonials Page to see comments from people just like you who are reaching their singing goals!
______________________________________________________________
Your Best Choice for Voice Lessons in the Binghamton Area
Here are just a few of the reasons why!
Fun lessons based on Hybrid Vocal Training Techniques so that your voice will become stronger and improve rapidly
You can record your lessons for home practice in between sessions
Supportive, effective teacher to keep you motivated and moving forward
Spacious, private teaching studio for a productive learning envronment
Get The Results You Want - Save yourself time, frustration and money!!!
Pro Tools Recording Studio - track your progress or record your demo
Improve your singing voice for any style - rock, pop, country, blues, folk
Learn tips and tricks to maintain a strong, healthy voice
Performance opportunities and stage coaching available for students who would like to perform live (or already do)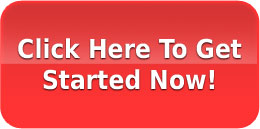 ______________________________________________________________
Binghamton Singing Lessons Studio is Conveniently Located!
The Binghamton Singing Lessons studio is located only a few minutes away from downtown Binghamton, Johnson City, Endicott, Endwell and SUNY B Campus and Vestal areas of New York. Click here for Google maps
8 minutes from central/ downtown Binghamton
13 minutes from Johnson City, NY
17 minutes from Endwell, NY
18 minutes from Endicott, NY
Binghamton University students - Just 16 minutes from the Vestal campus!
______________________________________________________________
Get The Results You Want and Deserve!
It doesn't matter if you are a complete beginner who wants to develop a solid foundation for singing or someone who has been singing for a while who needs help with your technique, improving your pitch, or singing harmony, I can help you to become the singer you have always wanted to be.
Just click the red button below and let's start your journey!
Your Voice Teacher, Paul Tauterouff